HIES Wish List!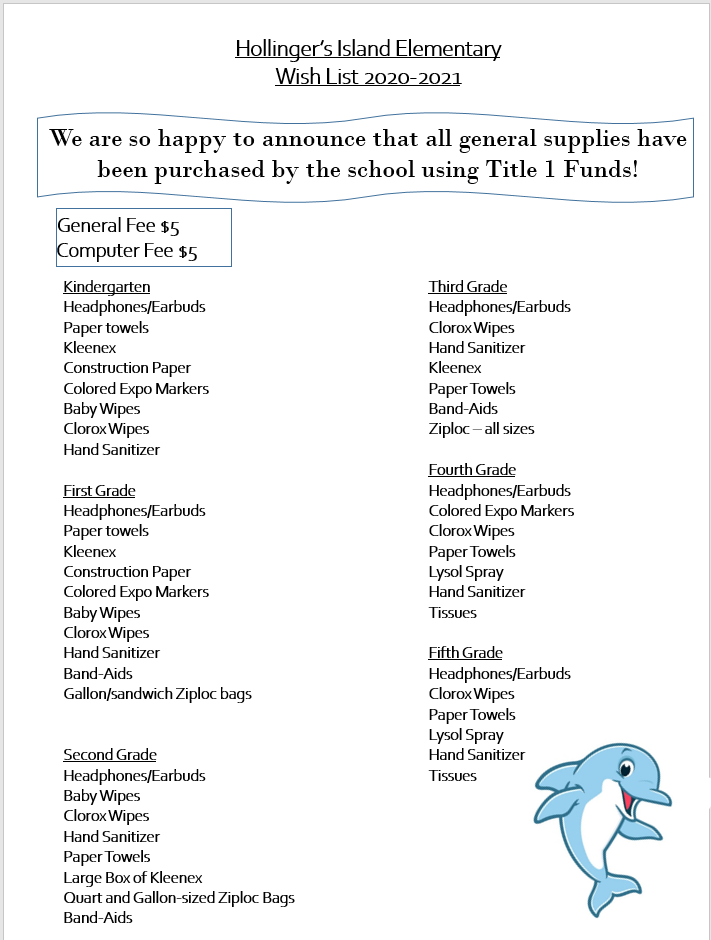 ---
As many are aware, for this school year we decided to allocate some federal funds to purchase beginning-of-the-year school supplies for our students.
However, the following items could not be purchased with federal funds, so they are part of our teachers' wish lists. Please consider helping if you can.
Note: all students will be eventually assigned a device if they need it. Therefore all students must have a laptop bag or a backpack that can carry a laptop safely.
Additionally, all students working at school will need earbuds or earphones.