MCPSS School Survey 2021-2022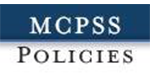 ---
As we plan for the 2021-2022 school year, please complete this school interest survey ONCE for each student in your home in grades K-6.

If you select, "virtual" ("self-paced") option, the form will continue with additional questions to help us prepare for the start of the 2021-2022 school year. Please be sure to submit the form response at the completion of the survey.

Note: The "virtual" option means that students are interested in attending the MCPSS Academy of Virtual Learning, which is a stand-alone school that offers some of the same courses as our traditional K-6 program but with a flexible learning schedule for students. Courses are self-paced and do not have direct instruction provided by classroom teachers. Students will be required to remain enrolled in MAVL for the entire semester.